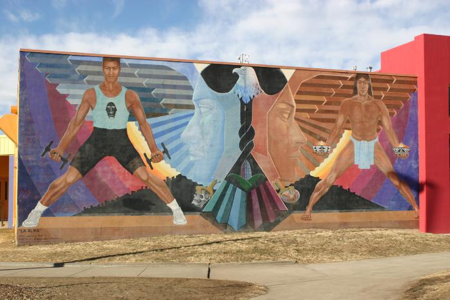 About This Tour
Public art isn't necessarily something people ask for. It's just there. In Denver, it's not just there, it's everywhere. As Denver Public Art neared the 30th anniversary of the 1% for Public Art Ordinance, we worked with Clique Studios to create a digital experience to connect people to the art that colors Denver. Clique conducted a series of design sprints to refine the idea and test the prototype. The outcome was this website: a mobile-first website to encourage exploration and help make public art more accessible.
With more than 10 years experience and offices in Chicago and Denver, Clique Studios is a team of smart and hard-working designers, engineers, and strategists who work with inspiring people to make the creative online content using an approach called content experience.
Read more about the process of building built DenverPublicArt.org.
"Building DenverPublicArt.org was such an honor. Testing it for bugs was not always. Here were some of our favorite pieces we came across while testing. Oh and we are Clique Studios. We design and build things like this website."
Follow along Clique Studio's Public Art Tour which includes some of their favorite pieces from the Denver Public Art Collection and Urban Arts Fund.
"Confluent People"
Artist:Emanuel Martinez, 1999 Location: Little Raven Street Underpass at Speer Blvd.
"Broncho Buster"
Artist: Alexander Phimister Proctor, 1920 Location: Civic Center Park
"East 2 West Source Point"
Artist: Larry Kirkland, 2003 Location: Wellington Webb Municipal Building (201 W. Colfax Ave.)
"Mustang/Mesteno"
Artist: Luis Jimenez, 2008 Location: Denver International Airport
"YNIG Murals at Five Points"
Artist: Keith White (YNIG) and Joshua Rodgers, 2011 Location: 26th and Welton Streets
"Photo-Illustrations"
Artist: Marcie Jan Bronstein, 2003 Location: Child & Family Services at North Federal (1405 Federal Blvd.)
"La Alma"
Artist: Emanuel Martinez, 1978 Location: La Alma Recreation Center (1325 W. 11th Ave.)
"Sea Lion Fountain"
Artist: Robert Garrison, 1922 Location: Civic Center Park