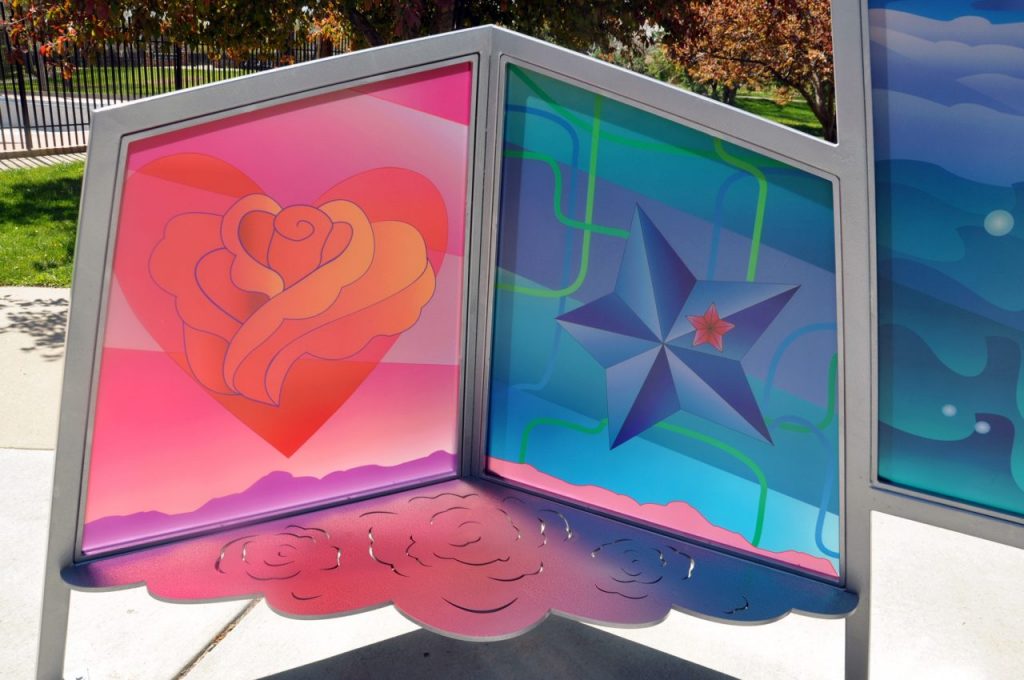 About This Tour
Since taking office in July 2015, Councilwoman Kendra Black has prioritized increasing public art and art awareness in Council District 4. By working with Denver Arts & Venues and reaching out to local artists, she has increased the public art in southeast Denver by tenfold.
Many works of public art in this community can be found along the trails and in parks where Councilwoman Black enjoys running and biking. Two of her favorite art pieces are the "Art Bus Shelter" and the "50 State Animals" wrapped electrical boxes. These works create a sense of place for community members along busy commercial corridors.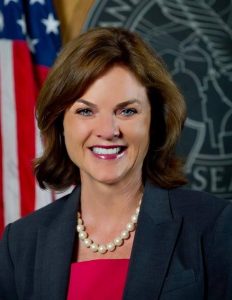 Follow along Councilwoman Black's Public Art Tour, which includes works from both the Public Art Collection and the Urban Arts Fund, as well as artworks funded through special grant programs like P.S. You Are Here and the #IMAGINE2020 District Challenge. Councilwoman Black's comments are in italics.
"Babi Yar Park Memorial"
Artists: Satoru Nishita, Lawrence Halperin, 1983; Location: Babi Yar Park; Program: Public Art Collection
"A moving memorial to victims of the Holocaust."
"Birdwalk Guide"
Artists: K/1 Students and teacher Annie Holyfield, 2018; Location: Joe Shoemaker School; Program: Urban Arts Fund
"First Round"
Artist: Joe Sam, 1994; Location: Kennedy Golf Course; Program: Public Art Collection
"Untitled" (Gold Pieces)
Artist: Vincent O'Brien, 1975; Location: Hampden Heights Library; Program: Public Art Collection
"Art Bus Shelter and Mural"
Artist: High School Students, 2016; Location: Thomas Jefferson High School; Program: P.S. You Are Here
"This bus shelter with a rotating art display showcases the work of Thomas Jefferson High School art students. The tile mural behind it was designed by students and local artists, and painted by residents of District 4 at our community South by Southeast Festival."
"First Rose"
Artist: Susan Cooper, 2015; Location: Eisenhower Recreation Center; Program: Public Art Collection
"Rocky Mountain Majesty"
Artists: Jay and Jerry Jaramillo, 2017-18; Location: Highline Canal Tunnel murals under I-25; Program: Urban Arts Fund
"This mural depicts wildlife and seasons on the High Line Canal"
"50 State Animals"
Artist: Andrew Woodward, 2017; Location: East side of S. Colorado Blvd. between Hampden and Evans avenues; Program: #IMAGINE2020 District Challenge
"From community member and nationally recognized artist Andrew Woodward, this series of nine brightly wrapped electrical boxes adds a pop of color to a busy commercial corridor."