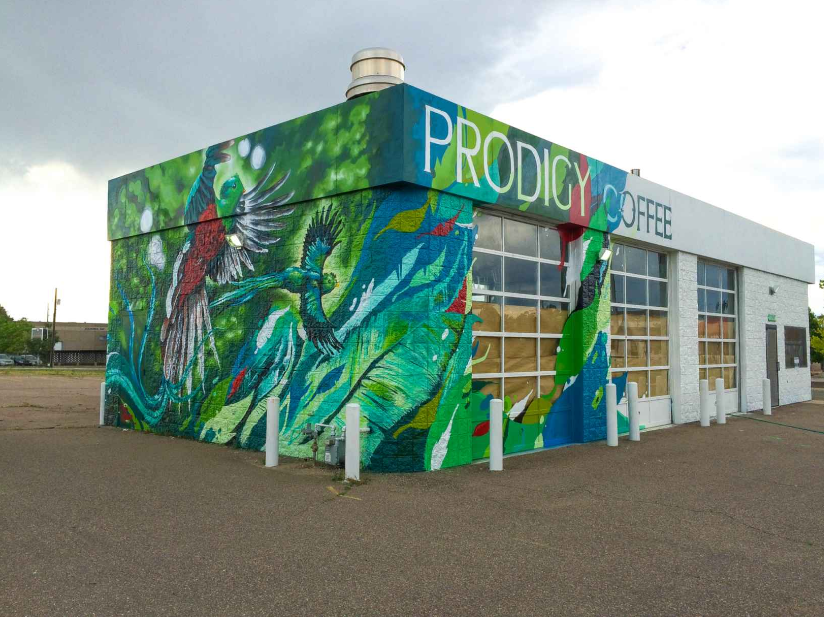 About This Tour
First elected to Denver City Council in 2011, and re-elected in 2015 and 2019, Robin Kniech is one of two At-Large Council members. Raised in a working class family, she has a deep respect for the value of hard work and has dedicated her life to making Denver a better place for families and those struggling to make ends meet.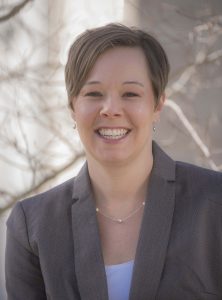 The Councilwoman has a record of bold accomplishments on expanding access to affordable housing, including the establishment of a dedicated affordable housing fund that was doubled in 2018 and will now create or preserve at least 6,000 new homes over the next 5 years.
Other accomplishments include expanding local food access, increasing energy efficiency in commercial buildings through energy scoring requirements and transparency, and updating Denver's regulations governing the marijuana industry. Councilwoman Kniech was also successful in collaborating with the labor community and the Mayor's office to establish a $15 minimum wage for city employees and contractors, supporting thousands of working families in the metro area.
The Councilwoman was active in regional transportation and mobility efforts for her first two terms, has led and supported efforts to expand transparency and civic participation in government, and leads Council's work group on Housing and Homelessness.
Councilwoman Kniech was recognized by the Women's Chamber of Commerce as one of the 25 Most Powerful Women of 2016, by the Gay and Lesbian Chamber as 2014 Professional Woman of the Year, and was 2012 Lawmaker of the Year for the Denver's Women's Commission/Women's Chamber. She is the first out member of the LGBT community to serve on the City Council, and she is the mom of a young son.
Theme: "Old & New"
"Our city has a rich history. Many times throughout our history, Denver has been the place where the old meets the new. One can look down many of the blocks in Denver and see the marriage of our past and modernity, where the classical and the new have physically met. Preserving Denver's history and character while integrating the new diversity of modernity is critical to maintaining what makes Denver so special. The artwork on this tour represents this blending of old and new, one of Denver's major strengths." – Robin Kneich
Follow along Councilwoman Kneich's Public Art Tour, which focuses on both the old and new treasures in the Denver Public Art Collection. Councilwoman Kneich's comments are in italics.
New Denver Public Art
"Aegis"
Artist: Kelton Obsborne, 2018 Location: Carla Madison Recreation Center (2401 E. Colfax Ave.)
"Located on Colfax, where folks from all walks of life gather. It is bold and bright, invoking a forward motion."
"Quetzal"
Artist: Bimmer Torres, 2017 Location: Prodigy Coffeehouse (3801 E. 40th Ave.)
"Located at Prodigy Coffee House, a mission-based coffee shop where I spend many hours meeting with constituents and stakeholders."
Classic Denver Public Art
"Children's Fountain"
Artist: Max Blondat, 1912 Location: City Park
"Located in one of Denver's most historic parks, this statue is hard to find, often hidden in the bushes, but it is so peaceful."
"American Indian Orpheus and the Animals"
Artist: Gladys Caldwell Fisher, 1934 Location: City & County Building (1437 Bannock St.)
"I take the stairs and walk by this piece every day. I always wonder how groundbreaking it might have been for a woman at the time this piece was made."
Bonus Work (not part of the Denver Public Art Collection) 
"Ballerinas"
Artist: Ruth Keller Schweiss, 1997 Location: Colorado Ballet's Armstrong Center for Dance (1075 Santa Fe Drive)
"I have enjoyed the whimsy of seeing these dancers dressed up in rainbow for Pride, keeping them relevant in our diverse city."